My cattery produces two or three litters per year so please call to see who is available. They all will look similar to these great cats.
Cymric Kittens! (the long haired kitties) occasionally pop up in the short hair litters, but these two little girls will hopefully be bred in the fall of 2011. Astrid has been spayed and is ready for her forever home.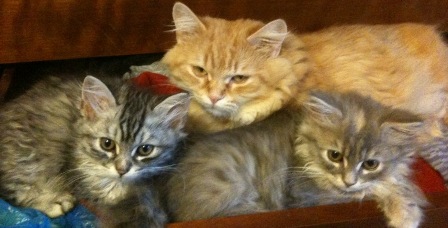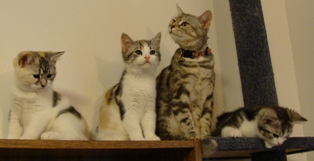 Apple is ready for her forever home. Her show career was successful but she would rather sit on a lap than on a judges table.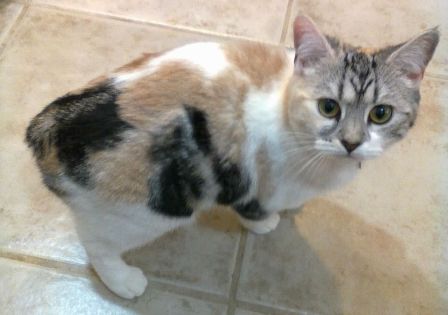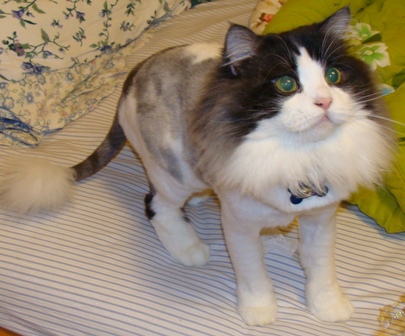 Cosmo Comet is ready for a forever home too!